Steel framing is straight and true, and gives a high-quality finish.
Our 150mm Framing is manufactured with precision, allowing for straight walls, square corners and high-quality finish. You will find it easy to fit internal linings, kitchens and cupboards. Our steel framing stays straight for its entire life; it does not contract or expand through changes in moisture, nor does it warp, twist, sag or shrink, eliminating many of the maintenance issues that create builder call-backs.
Speed of construction and easy to work with
We supply the 150mm Framing pre-assembled or flat packed deliver to site to be assembled. Frames are clearly marked so you will know where it all goes.
Frame components are easily assembled as they are self-locating. All punching and fixing holes are placed with pinpoint accuracy during manufacture, making it easy for subcontractors to work with. And as steel does not absorb moisture, you do not have to wait for frames to dry, which saves you more time.
Less re-work and wastage
Our 150mm Framing remain sturdy and true for years to come, lowering frame movement issues, and builder call-backs. Precision accuracy in manufacturing the frame components means re-work and wastage are kept to a minimum. It is also lighter, at approximately one-third the weight of timber frame, which makes it easier to move around onsite.
Stronger and durable
Our 150mm Framing is manufactured from Axxis® steel, a New Zealand Steel product, which is designed for New Zealand houses and buildings, and made from galvanised, high tensile steel - built to last.
Our 150mm Framing does not support the spread of fire, and has great seismic and wind load strength. It does not rot, support mould, or suffer from borer or other insects, and is protected against corrosion in a well-constructed building.
The unique end-bearing stud of our 150mm Framing allows for construction of load-bearing and multi-storeyed structures by allowing the stud, rather than the fixing, to carry the load exerted on the frame.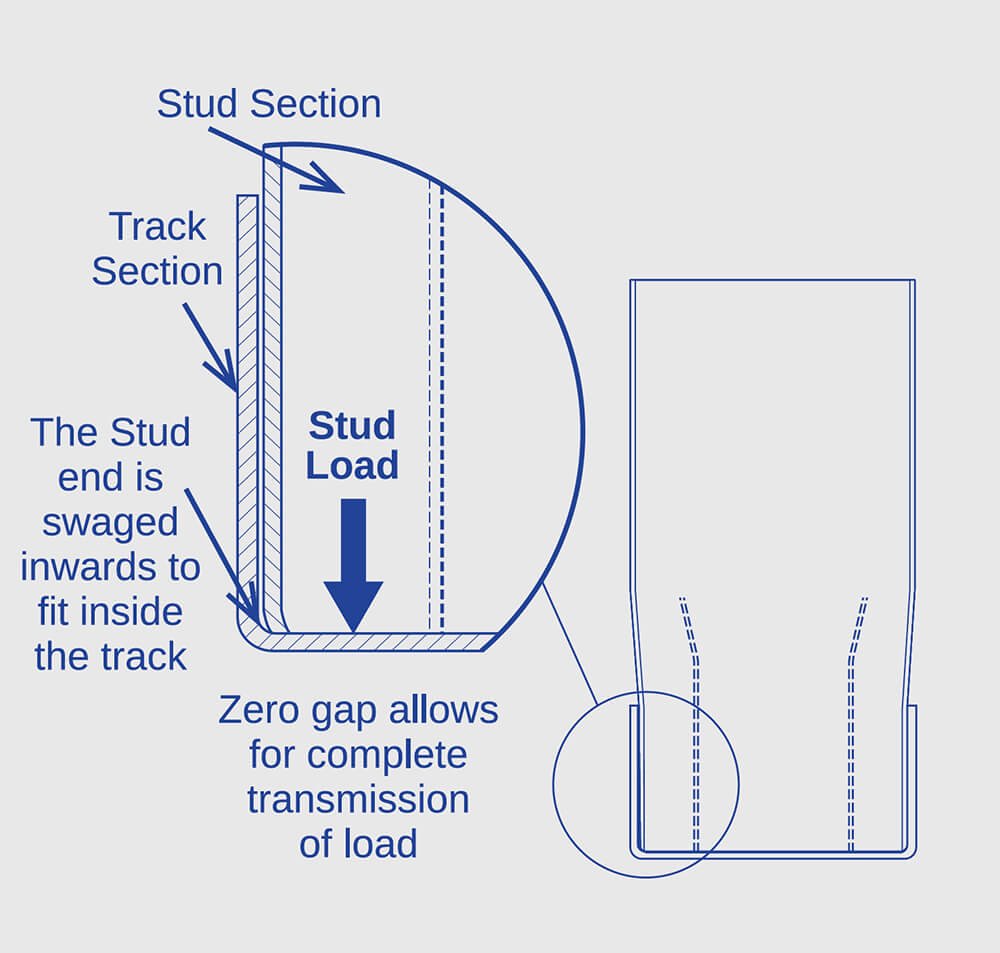 Healthy and safe
Steel also has none of the additional preservative chemicals associated with timber, which makes a real difference to the health of builders and tradesmen working with the product. It is electrically safe and fire resistant, and a healthy option for homeowners as steel does not support the growth of mould or rot.